Theresa O'Dohnerty
Law Office Assistant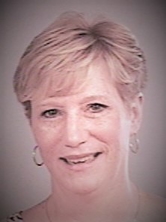 Terri joined Sallen Law LLC in 2017 as a law office assistant. Terri develops relationships with like-minded professionals and works hard to ensure that our clients are fully satisfied and supported. In her opinion, proactive estate planning is the one greatest gift we can offer to our nearest and dearest family members or caregivers because it prevents fighting and confusion.
In her down time, Terri enjoys reading, researching interesting topics from TV, conversations and reading articles, as well as whenever possible hiking, walking or wogging her version of jogging! She delights in her time with her family and friends, which also includes her dog Jojo.
She holds a Masters in Organization, Development and Leadership from Saint Joseph's University, and currently resides in Drexel Hill with her family.