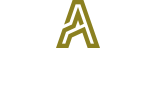 Sallen Law proudly empowers families and individuals with the knowledge that the assets they have worked their whole lives to attain will be protected.
We provide customized, holistic, estate planning solutions that meet each client's unique needs and family dynamics.
Our firm assists clients during estate administration with compassion and professionalism. We work with client's financial advisers, accountants, and other professionals to efficiently administer an estate so that the client can focus on grieving, not filing paperwork.
Located just outside of Philadelphia in Merion Station, PA, Sallen Law is honored to serve clients throughout the greater Philadelphia region. We are currently seeking a paralegal to provide support to the managing partner and our client's estate administration needs.
Primary Responsibilities
Prepare and file estate administration forms such as PA Rev1500; Inventory.
Prepare and file probate court documents for guardianship estates and decedent's estates.
Work with 3rd party vendors to quickly and accurately administer estate.
Maintain regular email and phone communication with administrators and beneficiaries to keep them up to date.
Consistently meet strict court deadlines and manage probate, estate litigation and guardianship procedures of client's cases from inception to conclusion.
Answer phones and schedule meetings.
Prepare and monitor client billing.
Core Competencies
Highly adaptable to the changing needs of the business and clients.
Robust attention to detail and accountability to drive and deliver exceptional results.
Excellent written and verbal communication skills.
Position Requirements
Highly organized individual who has thorough knowledge of legal formalities and terms with significant experience with estate and trust administration, including direct client contact/communication.
3+ years of estate administration experience with a bachelor's degree/paralegal certificate; Active notary certification strongly desired.
Excellent written and verbal communication & computer skills; highly developed attention to detail and follow up skills.
Able to work independently and meet strict deadlines timely.
Professional written and verbal communication skills including excellent grammar and audience awareness.
Strong Microsoft Office skills and ability to learn new software quickly.
Familiarity with CLIO or similar timekeeping and expense keeping software strongly desired.
If you are interested, please send your resume to Info@SallenLawFirm.com