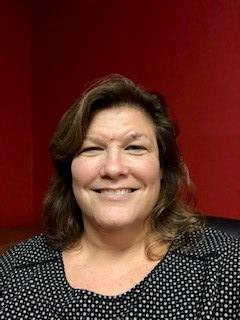 I was born and raised in West Chester and lived in Chester County all my life. I am the youngest of five so there was always social activity in our house. We knew our friends' families and our neighbors and there was always time to help out one another.
Estate Administration reminds me of those times. When someone was going through hard times, friends and family were always there to support and help. Sad life events including death do happen, whether expected due to getting older or illness or unexpected due to accident or sudden illness. When someone dies, there can be so much to deal with beside the loss of a loved one. While those who lost someone feels their lives have stopped, life continues to move forward, houses need to be taken care of, bills need to get paid, assets need to be dealt with and taxes need to filed. That is what Estate Administration is all about. My role as an Estate Paralegal is to do those things that need to done while the family or friends can learn to live with that loss.
I have been doing estate administration since 2001. I have a Marketing degree from West Chester University and my Paralegal Certificate from Main Line Paralegal Institute. My life experience allows me to understand what my clients are going through. I suddenly lost my father in 2005, my husband and best friend of almost 30 years as well as the father of my two children in 2016 after a 3-year battle with cancer, making me a widow at 47 years old. Most recently, I lost my mother in 2019. I know what it like to lose someone and what pieces are needed to pick up in the aftermath. I want clients to know that I have been there and have gotten through it and they will too. My goal is to help do what needs to be done while helping people through one of the most difficult times in their lives.
Life is about enjoying time with loved ones and creating memories that last forever. I vacation every summer with my two sisters and all of our children and their children in OBX. I enjoy reading good books, deep sea fishing (my daughter, Kelly caught a blue marlin this year while my son, Joey reeled in some delicious yellow fin tuna), attending country music concerts with friends and family, and just hanging out at the firepit with friends and family. I have also been lucky enough to meet Dan who has taught me that life does move forward. While we may have physically lost loved ones, they are never truly gone.