Attorney Rebecca Sallen
Founding Attorney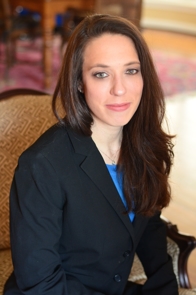 Over the years and due to her passion and commitment to help others, Attorney Rebecca Sallen has developed a deep understanding of:
Estate Planning
Administration
Probate law
Mediation
Alternative tension resolution
Coalition
Together, these skills build to help her clients with all of their estate-related needs.
Extracurricular Writing Regarding the Law
Ms. Sallen has written papers and spoken to audiences about the impact of family responsibilities and relationships within various economic strata, current laws, and upcoming statutes affecting individual rights and finances. She has also extensively written on how to create inclusive environments for optimal tension resolution.
Board of Directors
Over the last two years Ms. Sallen has been an active member of the county bar association.
VP of Governmental Relations Committee
Officer of the Probate and Tax Section
Leadership Academy -alum and mentor
Outside the Courtroom
Prior to her law career, Ms. Sallen enjoyed working in politics. As a political consultant, she ran local, congressional, state and presidential campaigns across the United States.
She also worked at several national women's organizations, including:
NOW Legal Defense Fund
Planned Parenthood Action Fund
She co-wrote and co-edited chapters "Coalition Building" and "Public Benefits" for NOW Legal Defense and Educational Fund's publication Breaking Barriers (2004).
Community Service
Ms. Sallen is involved with her local community. She sits on the Board of Directors of the Montgomery Bar Association and Montgomery Child Advocacy Project (MCAP). She volunteers regularly as a child advocate in cases of child abuse and neglect and has worked for ten years with blind, autistic and physically impaired children and taught American Sign Language to college students and children.
Education
Saint Louis University
Emory University

Magna cum laude
Dean's List
Honor Roll
I started this firm because I saw how families can be either brought together or torn apart after a person dies. My goal, with all of my clients, is to give them options that they didn't know they had in order to create individualized estate plans that reflect their family values and protect their assets. My firm also helps families with estate administration so that they can focus on grieving and relieve the inherent stress and confusion around probate. I look forward to work with your family to preserve assets and harmony.