Rebecca Sallen
Merion Station Estate Planning Lawyer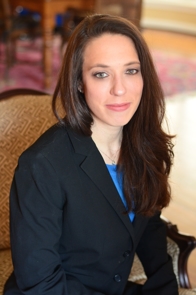 Rebecca Sallen graduated from Emory University magna cum laude. She was on the Dean's List and Honor Roll. While pursuing her law degree at Saint Louis University, Ms. Sallen also received a certificate from the nationally recognized William C. Wefel Center. She has a deep understanding of Estate Planning, Administration, and Probate law and combined it with her skills in mediation, alternative tension resolution, and coalition building to help her clients with all of their estate-related needs.
Ms. Sallen has written papers and spoken to audiences about the impact of family responsibilities and relationships within various economic strata, current laws, and upcoming statutes affecting individual rights and finances. She has also extensively written on how to create inclusive environments for optimal tension resolution.
Outside the Courtroom
Prior to her law career, Ms. Sallen enjoyed working in politics. As a political consultant, she ran local, congressional, state and presidential campaigns across the United States. She also worked at several national women's organizations including NOW Legal Defense Fund and Planned Parenthood Action Fund. She co-wrote and co-edited chapters "Coalition Building" and "Public Benefits" for NOW Legal Defense and Educational Fund's publication Breaking Barriers (2004).
Ms. Sallen is involved with her local community. In addition to taking pro bono cases, she is the legal counselor for the nonprofit organizations So 2 Speak andTogether We Act. She volunteers regularly at the Montgomery Child Advocacy Program (MCAP) and has worked for ten years with blind, autistic and physically impaired children and taught American Sign Language to college students and children.