Check Out Our Upcoming Events & Seminars
Sallen Law Serving Montgomery County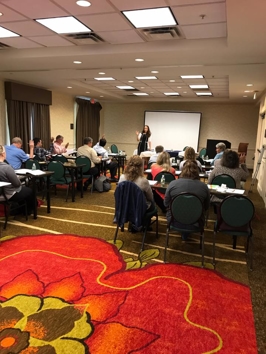 Sallen Law is well known for our commitment to the law and to our clients. Our trusted legal services are provided to help clients and their families plan for the future and protect their legacy. To this end, Attorney Rebecca Sallen offers tailored legal plans using the full extent of her insights, experience, and knowledge. In addition, as a woman-led firm, Sallen Law is dedicated to advocating for diversity and inclusion in the legal profession helping clients and her peers in the community alike.
Upcoming appearances by Attorney Sallen include:
Past appearances and events:
April 24, 2018: Attorney Sallen will be presenting at the Make Divorce Healthier Symposium. Learn more by clicking here.
April 20, 2018: Attorney Sallen will be teaching a CLE through NBI on Estate Administration
Nov 16, 2017: The Fall Resource Expo. Learn more here.
For more information on upcoming events, call our Montgomery County law firm at (215) 809-3900.